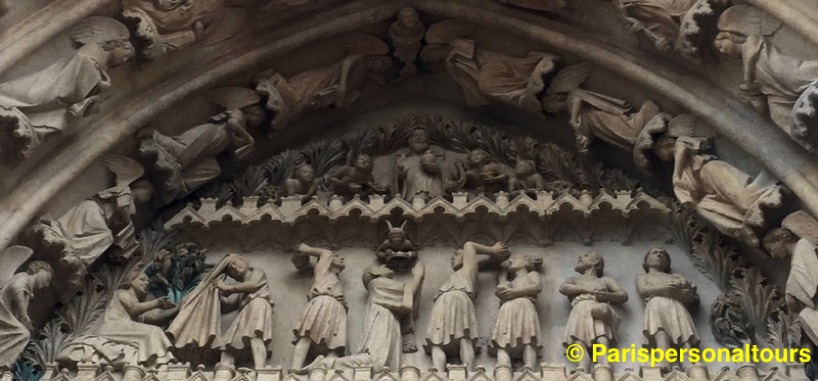 Can you see Saint-Stephen being lapidated?
Listen, I have a confession to make (how appropriate): I've been to Bourges for the first time in 2017...
I mean: I didn't know + it was never on my way. But, as I was reading books on stainglass, they kept referring to Bourges and it ended up that I finally had to check it out... I went, I saw, I was stunned! By
1) the dimensions.
2) the sculptures.
3) the stained glass! You can see it so much closer than anywhere else that you can quite often touch it! (but you won't).
+ you'll love a little stroll in the authentic old town with lots of half-timbered houses, tempting shops and restaurants!
Bourges is a not-well-enough-known-gem because it's twice farther away from Paris than Chartres, that says it all...
But Bourges happens to be on the way from the Loire Valley to Burgundy
so it's an unmissable stop on a 3 to 5 days itinerary!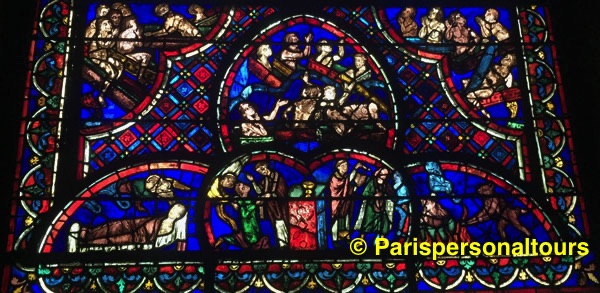 And can you tell that I left (part of) my heart in Bourges?
Bourges' Saint-Stephen Cathedral