Honestly, what do I know about your tastes and demands? Even though I'm generally not in favor of rental platforms, it is nevertheless true that some of them give you the opportunity to rent a flat in Paris and live (almost) like a local. Hotels can be nice too (especially if you think that you and I will be out all day together anyway!).
Now, which area would suit you best?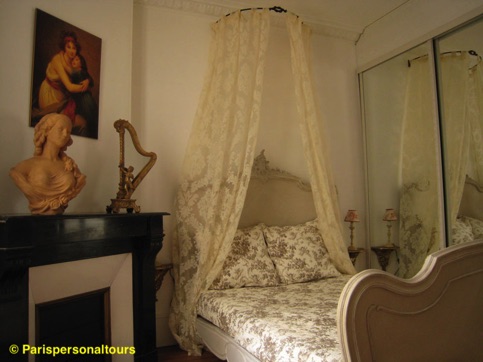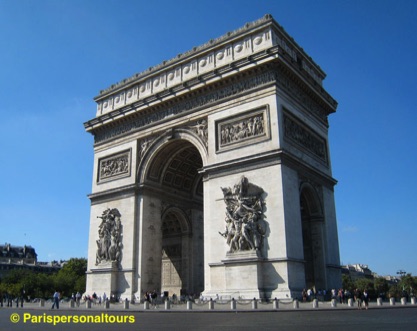 Otherwise, as a Parisian (even though I now live in the suburbs), I believe the Western part of the city is the most attractive: elegant architecture, long and wide avenues, fashionable shops, beautiful squares, monuments, parks and buildings. The Western part of Paris is also where traffic is the most bearable, plus it's the best location to leave Paris to go to Versailles, Giverny, Normandy and to the airport. And the icing on the cake for me is that I come from the northwest suburbs, so the 16th and 17th districts are perfect areas for me to pick you up and start exploring!
I do not normally endorse hotels, but if you wanted a real treat, I'd recommend the Saint-James in the 16th district. And why is that, will you probably ask? Well, because:
1) it's more than a hotel, it's a "Relais & Chateaux" which is, to me, the best distinction for a place to stay, particularly in the countryside; but inside Paris, it's the only chateau-hotel which exists so it is therefore unique!
2) I like the exuberant and stylish decoration inside and its inner garden (with restaurant) in the summer.
3) They have rooms starting at 360€ which is a great value for a five star hotel.
4) I have a direct train that brings me there in 25 minutes from my suburb! And even if I use my car to pick you up, as it's located at the Western limit of Paris, I almost don't have to enter the city! (As far as you'll be concerned, you'll need a short taxi or metro ride to get almost anywhere.... but you'll enjoy walking back to the hotel from the Arch of Triumph or Trocadero Square (best spot to take that picture of the Eiffel Tower) because it will not be far and it will be downhill (it's a bit steep the other way round).
5) I personally discovered this hotel only a year ago (as some of my clients were staying there) and fell for it right away! They don't know me yet, but I plan to visit their Concierge very soon to give him my card in case they need an occasionnal guide... And I do intend to tell them to go visit this web page so they'll be aware of my good will and enthusiasm about their honorable establishment...
The self-declared "Golden Triangle" in Paris is the area between the Champs-Elysées, Avenue Montaigne and Avenue George V. Indeed, the 8th district (click here to understand how the districts work) is a great location to stay since all the major monuments/museums (Louvre, Orsay, Arch of Triumph, Eiffel Tower, Invalides...) are within walking distance. But do realize that you'll find nothing but luxury shops and restaurants around your deluxe hotel. Unless you're passionate about fashion and have a platinum credit card, there's no need to be around the corner from these up-scale boutiques which are found around the world. As for restaurants, wherever you go in that area will cost you a leg (you already lost an arm at the hotel).
The other Golden Triangle is between Opera, the Louvre Museum and Concorde Square (mostly the 1st district). It's another perfect location to reach the tourist sites! But that could also be its main drawback for some: too many tourists everywhere all day long and mostly restaurants catering specifically for tourists with very fews locals.
If you're looking for something more authentic (less grandiose but more quaint while still elegant and alive), I recom- mend that you stay in the Marais (4th district) or in Saint-Germain-des-Prés (6th district) (the closer to the river, the better) because they are still central and they have a lively day & night life with tourists and locals as well.

About local accommodation in Paris