As a "starter" for first time visitors, I highly recommend the Paris in a day tour (without or with minibus).
Otherwise the Marais is always the perfect place to start (even if you've been there before on your own).
For the "main dish", how about a visit to the Père Lachaise cemetery or "On the footsteps of Toulouse-Lautrec, Van Gogh and Degas around the Moulin-Rouge and Montmartre" (sorry, I couldn't find a shorter title; it does say it all though).
It's no coincidence that my first three choices are walking tours: I love to be outdoors and museums are generally too crowded, too noisy, too badly organized and with too many restrictions. That's why, even though the Louvre, Orsay and Versailles are also my big specialties (I know the main parts backwards), I don't give them the priority in my tours requests because I'd rather do any other tour on this page which will be more fun to me (+ I can easily find another excellent guide for you for those three museums). But then again, if we don't stick to the masterpieces and we go off the beaten path inside the Louvre or Orsay, there are certain works of art which could also boost the exaltation of my (and possibly your) senses, but it's too early to mention them here...
Both because of the beauty and sensuality of the works within. Indeed they are magical places where my heart is always inclined to go.
You know what? I calculated that if you wanted to do all the Paris Tours I offer, you would need 12 days in a row!
If you add the outside Paris Tours, you can add another 20 days!
And with the countryside and Riviera Tours, it's another two weeks or more.
All together, we would need nearly two months of full-day activities: I'll be darned!
Obviously, with or without me, choices will have to be made when you visit France...

That's why I suggest that you do what you do in a restaurant when there are too many dishes to choose from on the menu: you stick to the Chef's specials!
My self-awarded specialties are simply the tours that I take the most pleasure in conducting,
because they hold the most interest for me and they bring out the most passion in me.
That's why they are the ones where I consider to be at my very best.
Now, let's see what's on the menu: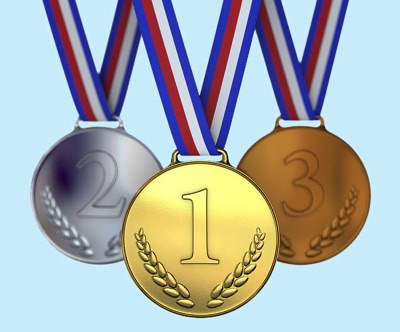 For the Full-day tours (where driving is involved):
- Giverny and Auvers-sur-Oise: because there is little driving involved, because it's smooth, easy, fun, unusual, relaxing as well as invigorating. And because it simply can't get any better than Monet and Van Gogh in a day!
- Chartres cathedral and Maintenon: because, in my opinion, the Chartres cathedral should be recognized as one
of the world's seven wonders. Maintenon fits perfectly with it because it's not far and yet totally different.
- the Loire Valley: because the castles of the Loire Valley are the stuff that dreams are made of...
- the Champagne country: because of the scenery, the cellars and Champagne!
- Versailles Full-day: because if you have someone who can help you avoid the lines and discover hidden treasures, Versailles can be a magical place.
For the Multi-day tours:
- the Loire Valley again: because in two days we can see (and eat and drink) so much more!
- Burgundy: because of the Vezelay Basilica and the other romanesque churches (also because of the food and wine!).
For the Riviera tours: anything goes but I do have a preference for tours like "In search of hidden waterfalls".
And whatever options you choose, whether you use my services or not, I hope that, after visiting my website, I will have succeeded in making some of you realize that France has so much to offer that you should visit it regularly.
That's why my personal advice to you is that you just put a few tours on your list each visit: that way you always have something new to explore each time you come! Because I am convinced a lot of you will visit us more often if you can add something new at each stay. Because once you've seen the Eiffel Tower, Mona Lisa, Versailles and Notre-Dame, there are still so many places that you can use as excuses to come back in order to enjoy the charm of our little streets, our beautiful countrysides, as well as our gastronomical food and our quality of life in general!