This opera house is among the most beautiful monuments in Paris (if not THE most beautiful).
Who would have guessed that a complete stranger, Charles Garnier (1825-1898), aged 35, would stand out from a crowd of 170 other architects to come up with this Opera house recognized worldwide as the epitome of all Opera houses? He left such a mark that posterity gave Garnier the honour to have the building named after him (thus becoming the second of the only two builders who ever gave their name to a main Paris monument).
Charles Garnier in 1877.
He's 52. His Opera was inaugurated 2 years before.
It seems he still hasn't found what he's looking for...
His bust by Carpeaux photographed in 2006.
Now that it has been restored,
they took the gold leaf off!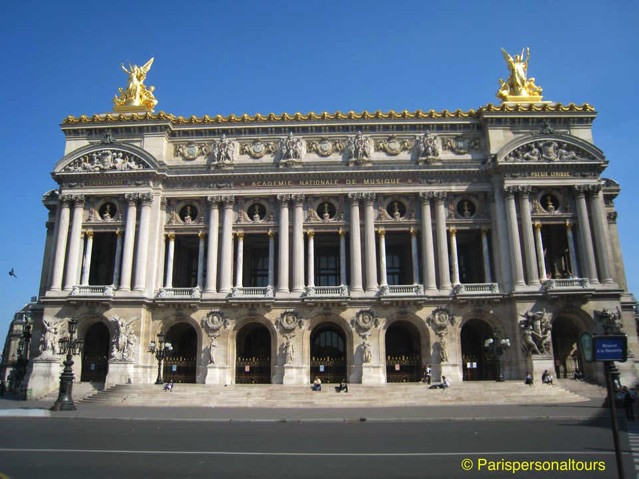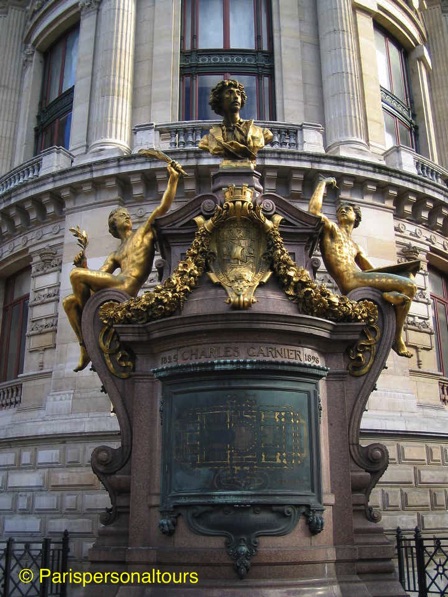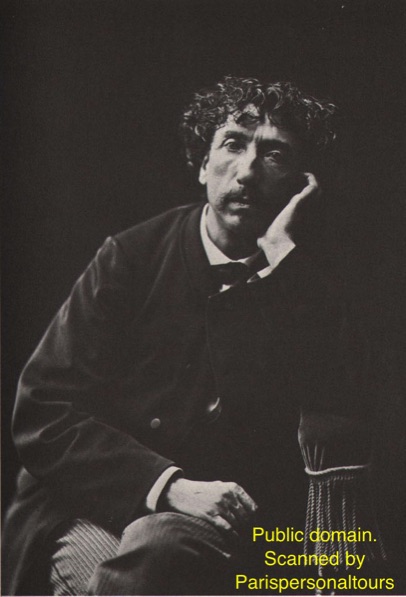 The man was not a genius himself, he did not invent anything, but he had a brilliant vision and he made it come true… What impresses me the most about him is that he designed and supervised EVERYTHING : the display of the building, every piece of furniture, chandeliers and lamps (he even designed the street lamps outside all around the building), the color of the seats, the choice of all the painters and sculptors (most of them his friends) and he gave them specific directions and hints of what he had in mind while giving them « carte blanche » to express their art. Just that fact makes me feel like I'm on cloud nine... And the result is such an incredible combination of talent-together-with-beauty made visible... Listen, it's very simple: with me or without me, you just HAVE to visit this Opera house!
The visit itself takes about one hour if you go on your own and 30 minutes more if you go with me (prefered option).
ATTENTION: Skip-the-line tickets need to be booked (by me) a minimum of three weeks in advance!
I will so love to tell you about all the choices Garnier had to make (artists, material, construction, innovation while keeping only classic appearances) and how this building finally became what it still is: a profane cathedral dedicated to dance and music. Listen: this opera is simply the stuff that dreams are made of...
And what about the Phantom? Well, even though he was fictitious character invented by Gaston Leroux, the writer did get his inspiration based on facts which really happened. Wouldn't you like to hear about them?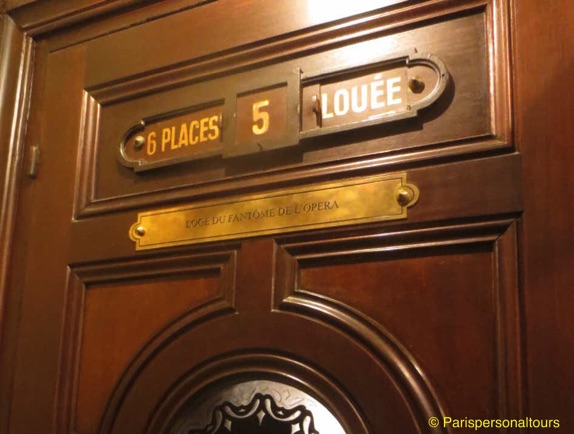 And what about Chagall's ceiling? Are you for or against it? It's debatable... but inevitable...
In any case, if you hire me for the day, please ask me to take you to this incredible temple of all the arts...
Can you tell I like the building?