With a motorized vehicle, we can effortlessly cover all the important sites as quickly as possible and make a lot of picture stops. It's the best solution if you only have one day to see Paris
(or if you're not the walking kind, or if you have someone with reduced mobility in your party).
But, for this particular tour, I choose not to drive: indeed, with a minivan and an extra driver,
we can do the whole shebang in a day!
This tour takes between 8 to 10 hours (depending how much you want to fit in!).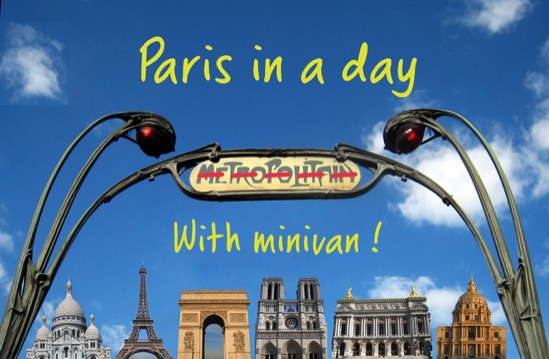 Please note that if you would like to go up the Eiffel Tower, you need to book your skip-the-line tickets in advance here.
And if there are no more time-slot tickets available at the Eiffel Tower's official website and you are ready to pay any price
to get those tickets through a local agency, I strongly advise you to read my warning about them here.