To put it simply and directly: because I hate driving in heavy traffic and also because
we will lose a lot of time if I have to circle around trying to find a parking spot!
And you will love that a driver can drop us off at the top of the hill of Montmartre and pick us up later farther down
and thus we don't need to walk back to where we started!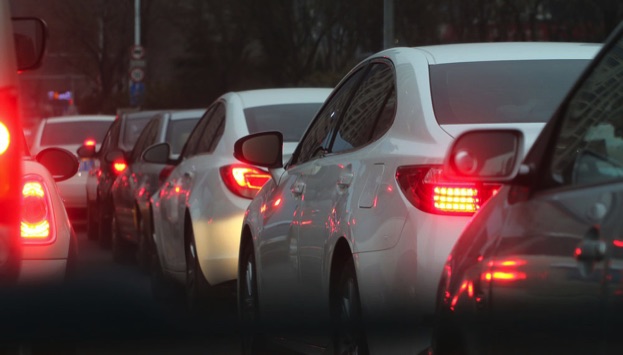 They say that 350.000 cars drive up and down the Champs-Élysées avenue every day. I believe them!
Why do I arrange to get an extra driver for the Paris (or just outside Paris) tours?