What is it about Champagne? Just saying its name is like a magic incantation and no celebration worthy of the name can do without it...
Come with me for a day: I will explain to you the grape varieties, where they grow, the land, the soil, why Champagne is the most complex and difficult wine to create and why it has no equivalent on this planet.
This very unusual day includes the visit of two Champagne cellars (with tastings!!!), a large domain and a small one, and also the visit of the Reims cathedral which was the "theater" for almost all the coronations of our kings.
The cathedral barely surviced WWI and has been remarkably restored (mainly thanks to Mr John D. Rockefeller). The smile of an angel statue on its façade has since become the emblem of the city. More recently interesting modern stained glass was added inside (including 3 big ones by Chagall).
Even though there's a lot of driving, it's one of my favorite tours because the scenery is so beautiful and your eyes will sparkle as much as the Champagne you'll drink!
This tour takes between 10 and 11 hours with an average 2-hour-drive as we leave Paris and also when we come back in the evening. Do I need to mention that we will have a great lunch opportunity?
Free entrance at the Reims cathedral. All other fees at your expense of course: lunch + wine tastings (around 10 to 15€ per person per tasting).
This day could be the first day of a trip to the Alsace region which is farther East in the direction of Germany, or we could even go to Belgium (Bruxelles, Bruges, Antwerp). Just saying...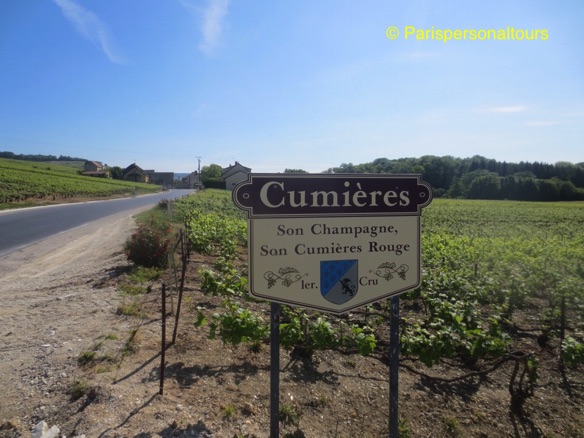 Champagne region in a day