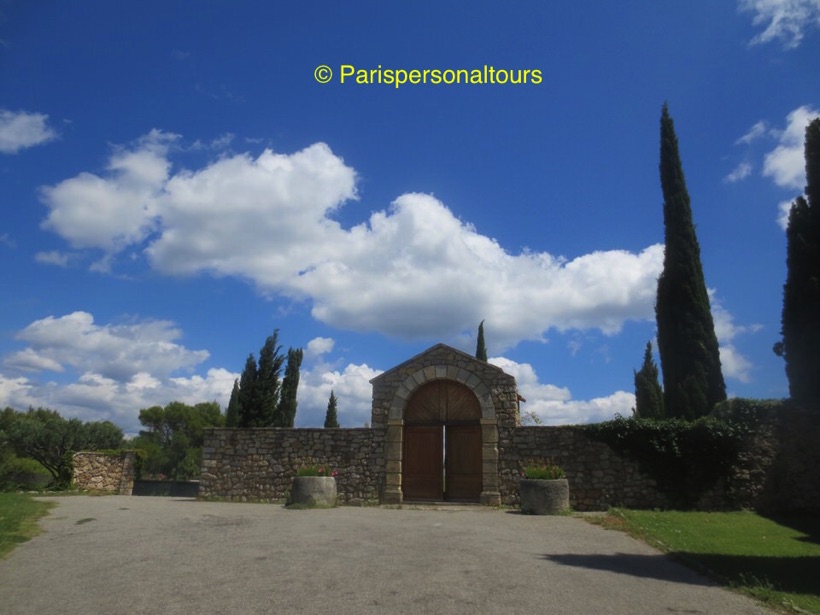 Look at that gate. The door is slightly open. Don't you want to see what's behind it?
What if you found THIS just behind? A lost and almost-but-not-completely forgotten world...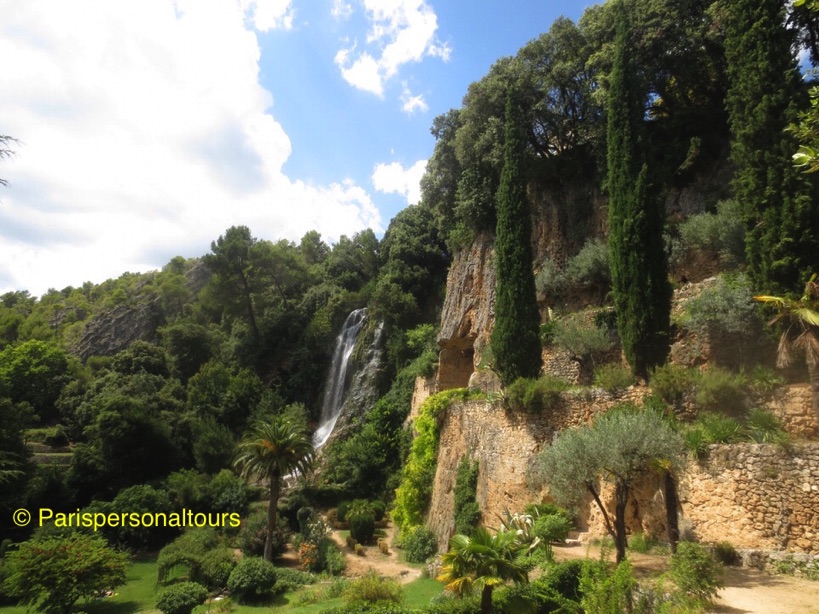 What if I could get you up there?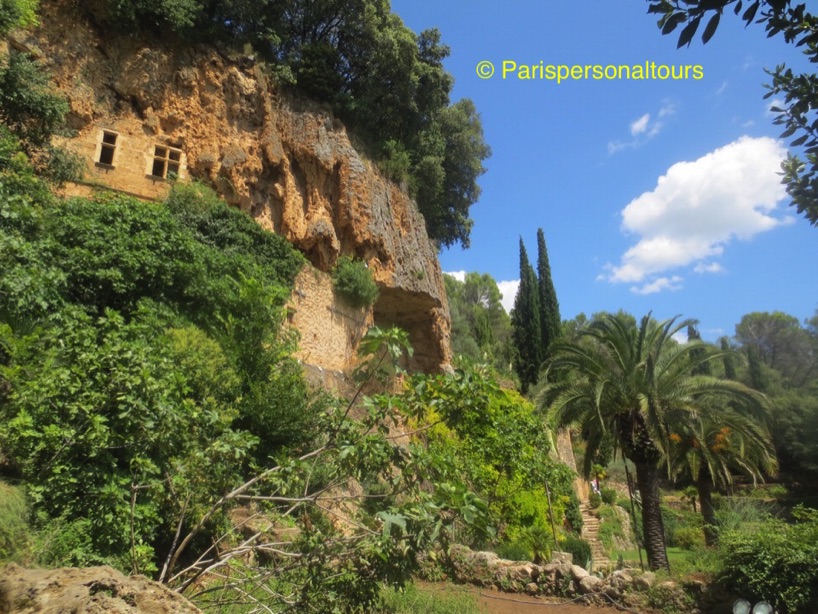 Would you follow me in? (there are steps involved...)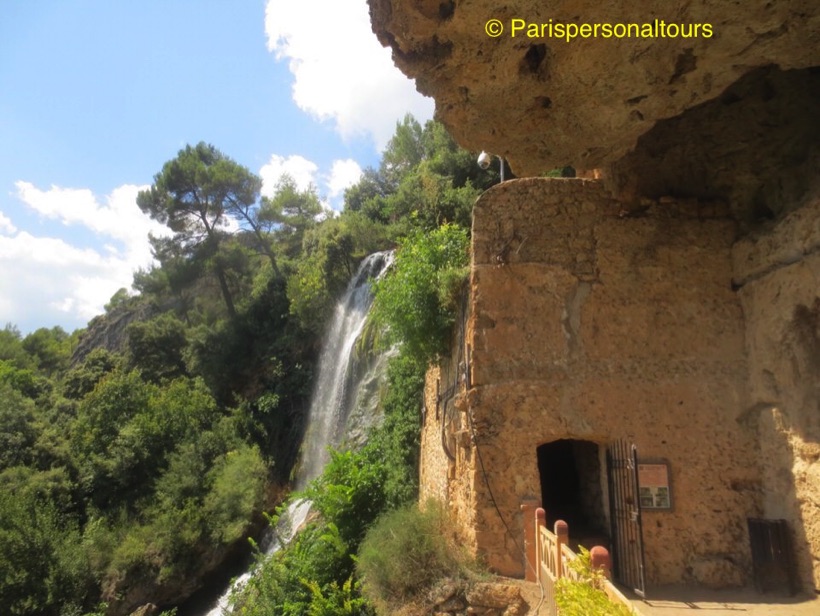 What if you found a place to hide inside those caves
and you could see this below from the inside?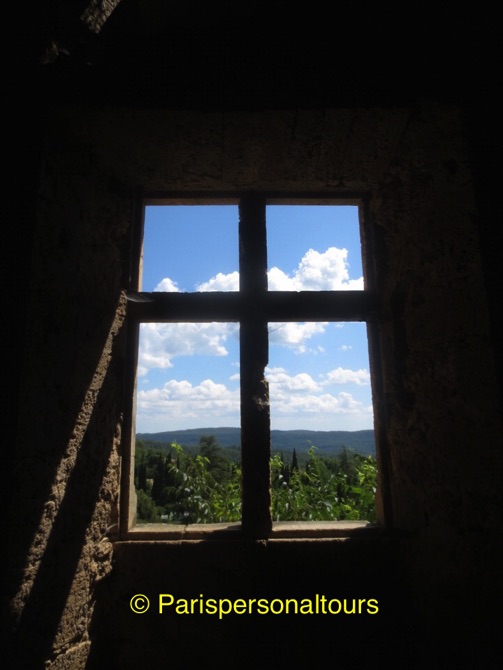 Or we could drive to this village just a few miles away to have lunch on the main square.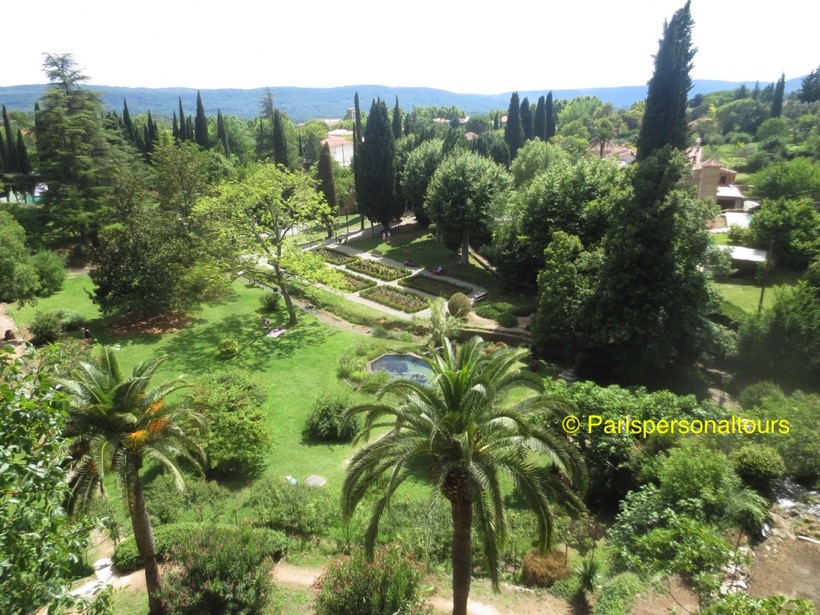 I guess we could have a picnic down there (in that case I will have carried the stuff).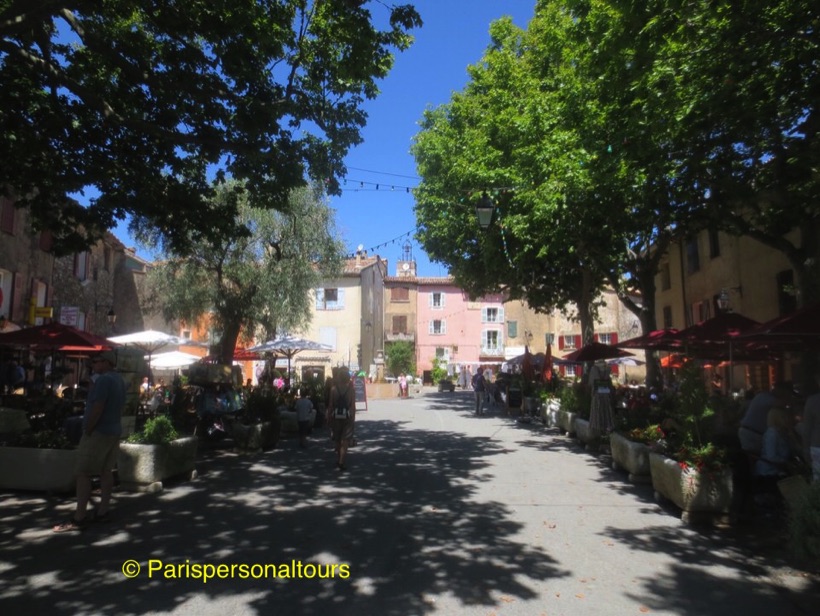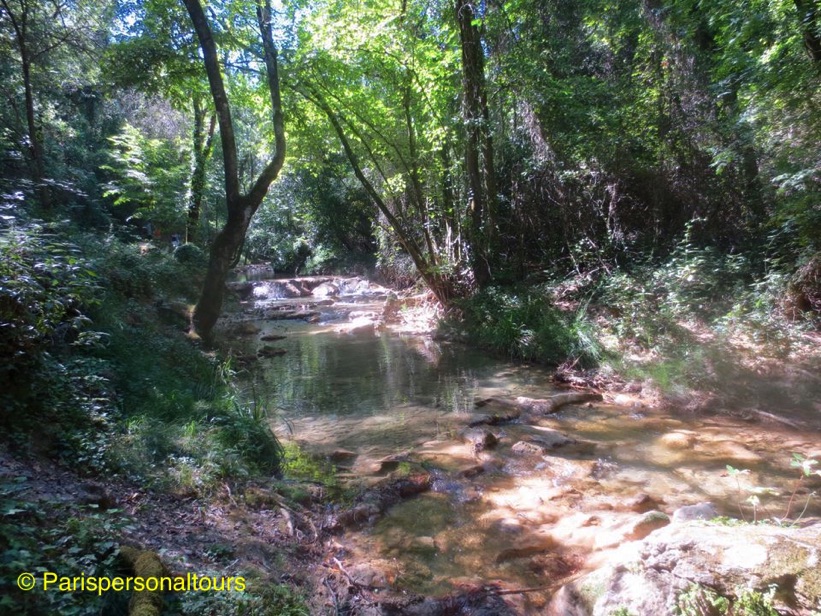 Then, after lunch, I could bring you to a nearby river and, if we follow the stream, it will bring us...
... to a really hiden waterfall! (but accessible to the public)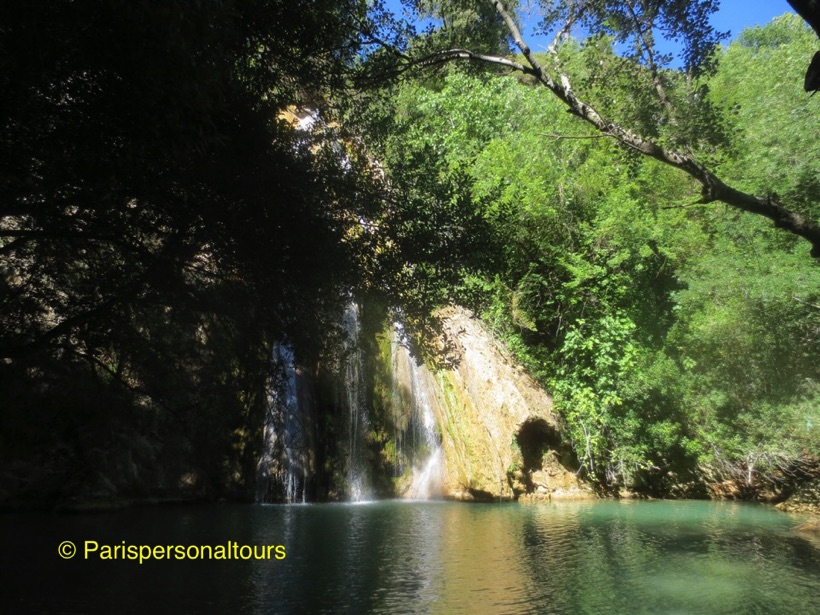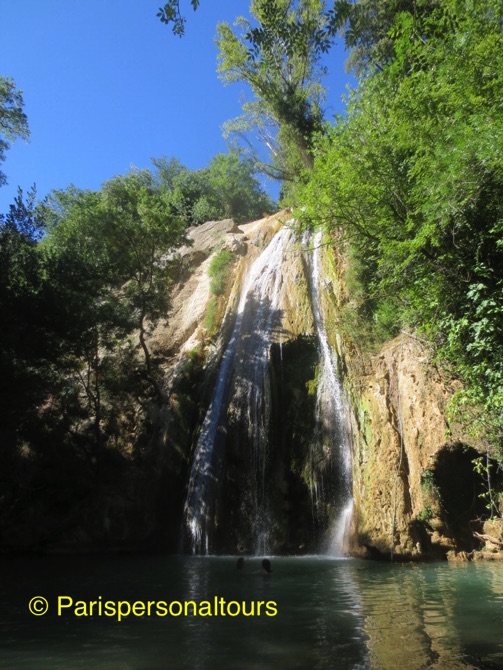 It's not officially allowed to swim in this lagoon, but don't the French create rules so that they can transgress them? (do you see the heads of 2 people swimming?). I can tell you by experience: the water is more chilly compared to the sea (it's a lake) but, once you're in it, it's what I like to call a heavenly refreshment...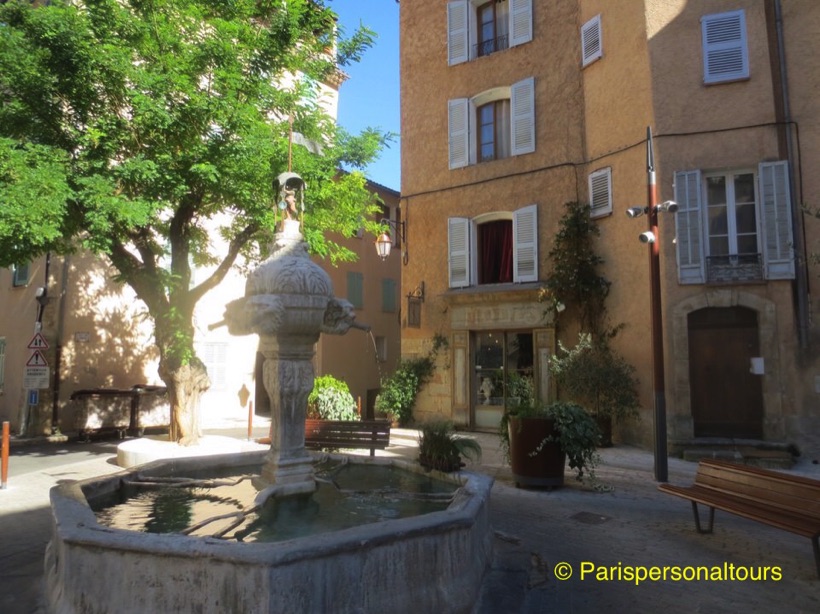 Then we can go for a little shopping stroll (mostly crafts, antiques and home decoration, my favorites!) in the nearby charming village and then we could have dinner in one of the cosy restaurants of the village or, as it will already have been a long day, you may want to head back to Saint-Raphaël (only 1h30 drive) so that, if you wish, you can go for a swim in the sea, then go back to the flat and take a shower (or a bath if you still haven't had enough liquid for the day) and then you can chill on the outdoor terrace and sip a home-made Martini (or a Margarita) (or a Jack Daniels) (or whatever "poison" you fancy and that I will have purchased for you as soon as we arrived).
And, whatever option YOU may choose, that's my idea of a perfect day for you (and for me).
And all the above on this page can be done on the same day.
And, you know what, I have so many places like this to bring you to if you let me...
Do you believe me now when I say that I'll take you off the beaten track?
And if you want to check-out another "waterfall tour", click here!
In search of hidden waterfalls...