(roughly second and third week of February for the best parts)
So the "balloon girl" of the Nice Carnival made you click. She was among my favorite indeed!
Some others were really cool too: check it out here.
120 tons of lemons and oranges, 20,000 hours of work in order to come up with this.
2017's theme was Broadway, 2018 was Bollywood, want to come in 2019? The theme will be "Fantastic worlds".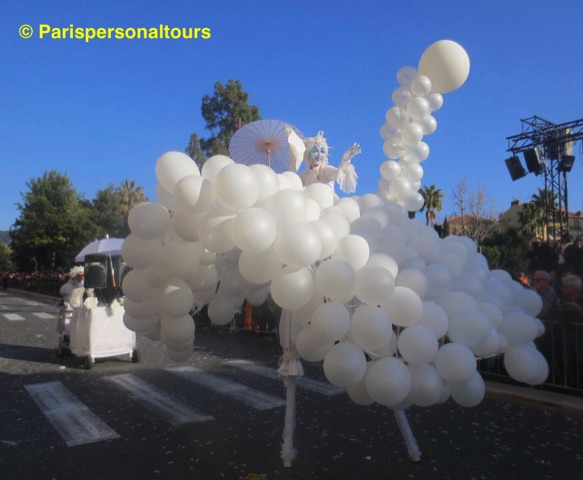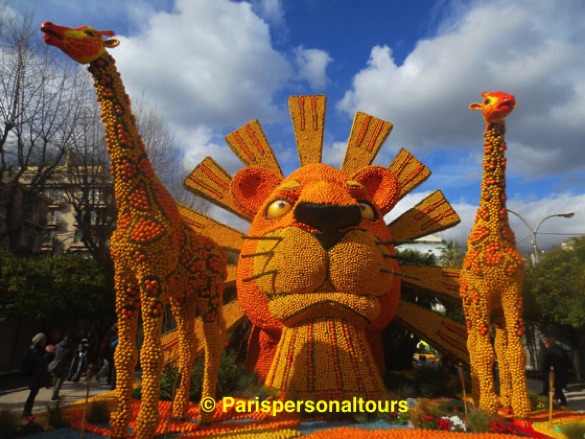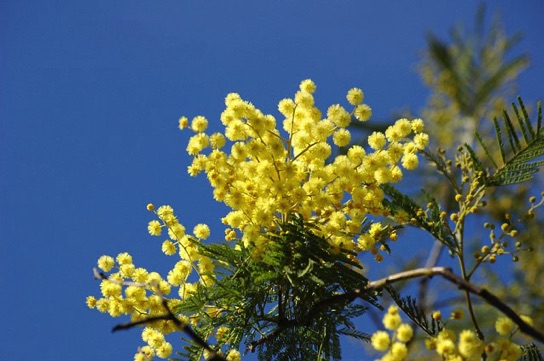 At first I was sceptical (you know me). I went for the first time to the Nice Carnival in February 2017 and
I only went to take some pictures to show on this website so that I could possibly tempt you and
lure you into visiting the Riviera at that time of the year which is otherwise very quiet in Paris because of the bad weather.
And, once I was there, not only was it very well organized and well secured, but it was a lot of fun!
And the parade in Menton was excellent too!
And at that time of the year in Menton, you also have the Lemon Festival
which is one of the kitchiest events I know! I mean, look at this:
Did you know it was originally the English (them again) who imported this plant from Australia
in the mid-nineteenth century to decorate the gardens of their villas?
Well, for (more than) once, they did very well: there are 80 miles of a beautiful small road
lined with Mimosas in bloom from January until March, going through small towns with little markets and all...
Plus we can do any of the other regular Riviera excursions without the big crowds.
I love to go to the French Riviera at that time of the year. Please make my day: please ask me to take you there!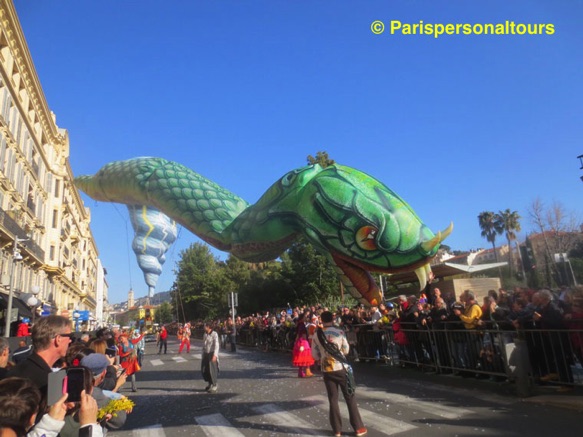 Here is the way I see things: we go one day to Menton for the lemon display + parade
and we go another day to Nice for the parade but the main interest are the night festivities.
And, we will use another day to take the Mimosa road: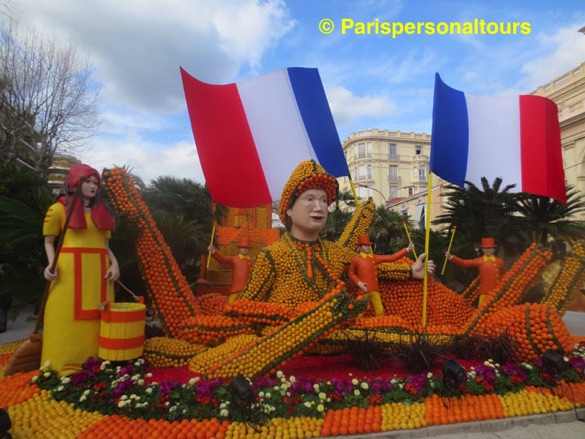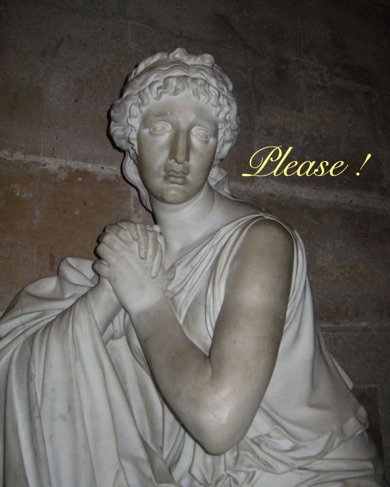 Nice Carnival and Lemon Festival at Menton