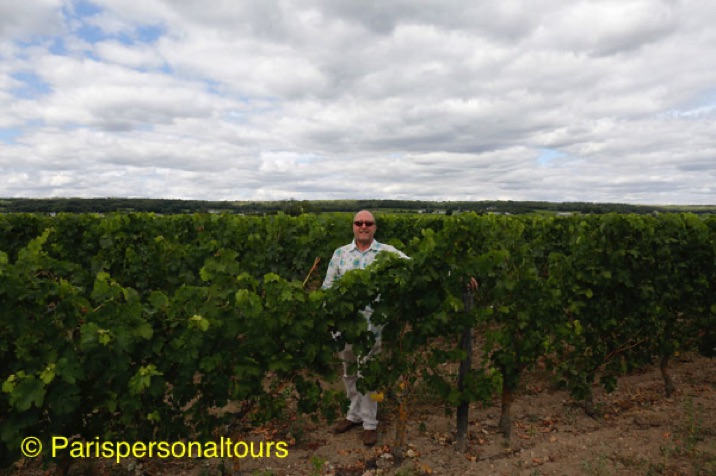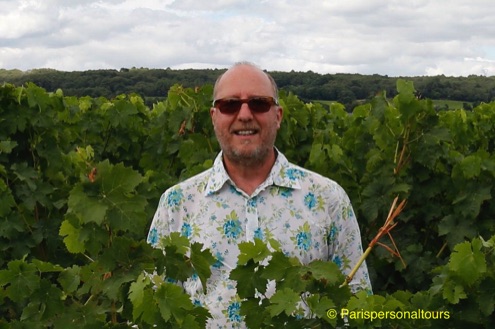 The Loire valley is a wine region (but, then again, which region of France is not a wine region?) but the wine produced is famous mostly for the French because it's a limited production which cannot compete with the worldwide famous "grand crus" of the Bordeaux region. Wines from the Loire don't have the velvety-smoothness of the Bordeaux or Burgundy wines but they are powerful and highly aromatic. They are to be drunk young (the wines, not the drinker) and what I like about them is that they can be served slightly chilled so that they accompany well fish or a salad. They are also a great combination with goat cheese which is one of the specialties of the region.
Of course we can easily include a wine tasting in a winery where you will see how wine is collected, pressed, elaborated, bottled and stored. And on that occasion, I can buy a couple crates to refill my stock! (otherwise, for you, they ship but it's horribly expensive).
I can even give you camouflage lesson!
(not that I'm good at it...)
Also, get ready for this: I know the place (and the man) in the Loire Valley where you can assemble your own wine that you will bottle yourself in the end and put your own customized label on it! Become a winemaker in (almost) a day! And if you come in September for 2 weeks and you settle for a white wine, you can do almost all stages of the process yourself including the harvest and we tour the area inbetween to fill in the gaps between the fermentation process and you leave at the end with a dozen bottles! I can send you more pictures to help you make-up your mind if needed.
Just saying...