Some years ago I inherited from my father, so I'm now the lucky owner of a beautiful 1000 square-feet flat with 3 bedrooms, only 600 feet from the best beach of Saint-Raphaël. You can check out the flat here. The Tourism Office's English translations are sometimes a bit "approximative" but I I love how they show its location in Google Eath (or map) at the bottom of their page. Notice how close you'll be to the beach!
But why on earth would I accommodate you for free?
Well, because, unless in July when I normally go there for my vacation (as it's the best time to go there) and in August (where I can easily rent my flat to French families for a good price), the apartment remains empty most of the time. And that's because I love this flat so much that I don't fancy the idea of strangers staying there... This flat is my second home: there are a lot of pieces of furniture from my parents and I added my personal touch. This flat is sort of a "prolongation of myself" which, according to my standards, demands respect. The way I see it is: we can use the flat as a base to explore the area as it's perfectly located on the Riviera. It will cost me almost nothing and, while we're there, you pay me for my days worked, and a day's work where we visit beautiful outdoor places is far better for me than the crowds at the Louvre or Versailles! And the money you save on your accommodation will make your trip more affordable + we can enjoy our dinners at home on the lovely outdoor terrace of the apartment (barbecue anyone? or we just buy a quiche, I make a green salad, baguette, butter, cheese, wine and voila!).
And if you bring your children with you, there's nothing that French pirates can't do to get rid of them! (for the day only!).
Just give it a thought; my little finger tells me it will grow on you...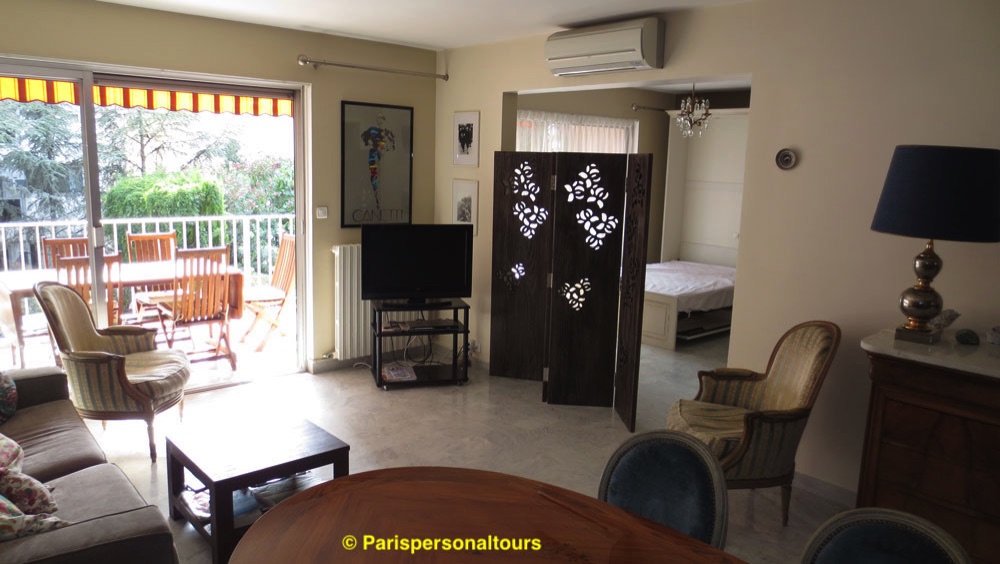 At one point (mostly when we arrive), we will need to do some errands to refill the fridge (and the bar!). You have two options there: you stay at the flat to read your book (or your emails), you then please give me some money (not that much) and I'll take care of everything, or you come with me to the market and/or supermarket and we buy stuff together (I know some of you will love that).
I am not a good cook (even though I eat only good food) but I can do simple stuff. And, in the South, what more do you need than a melon, smoked ham, a Mozzarella salad with tomatoes and pesto and locally produced (I can bring you there) high quality olive oil, a roasted farm-chicken, lots of cheese (I'll even teach you how to cut it like the French do), chilled red or rosé wine (I can teach you about the wines as well, no extra charge) and for dessert we can have amazing pastries and chocolate from one of the numerous local bakeries. Aren't you drooling yet?
In the evenings, you/we can go out (but only if YOU feel like it) or stay home and you can do your thing (and I do mine), or we could watch a French movie with English subtitles (I have several good ones), or we could play Scrabble (OR MONOPOLY!!!).
At any time you can isolate yourself in your room (and I'll give you a key of the flat if you want to go out on your own. You'll have air-conditioning in your bedroom and the fridge in the kitchen is equipped with a state-of-the-art wine-fridge (for the "grand cru" if you want me to teach you) and a huge ice dispenser! (do I know how to seduce you...).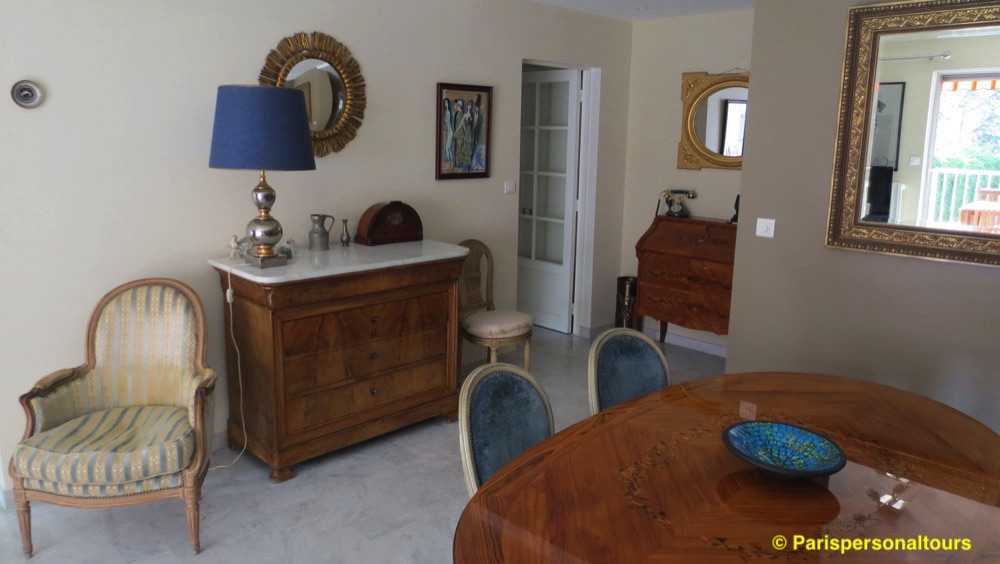 Anyway, this is all experimental here, but I think it could be a lot of fun! For you AND for me!
I don't know if you realize this but, what I am offering you here is the possibility to live with a local, like a local, while keeping your own comfort, pace, private space and habits, all this with the help of someone who, wherever you go, gives you the historical/cultural background while helping you understand how things work. Just to let you know that an immersion in culture (in addition to the one on the beach) is also possible…
The thing is: if you tag along with me, except when you open your mouth in public, you will blend in anonymously with the locals… Wouldn't it be nice to leave your foreign nationality at the door of our private flat and act like Parisian tourists on the Riviera? Wouldn't it be nice to become an insider?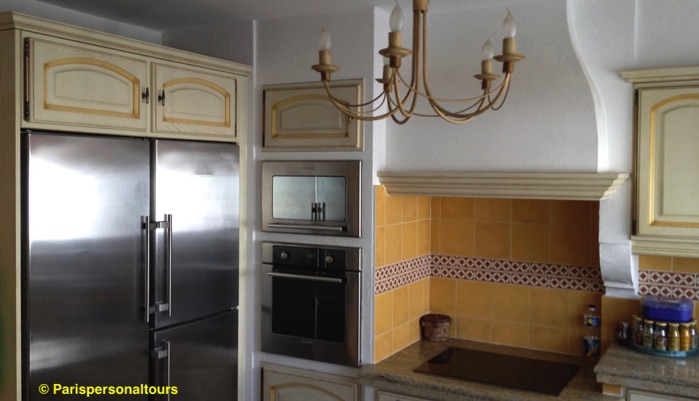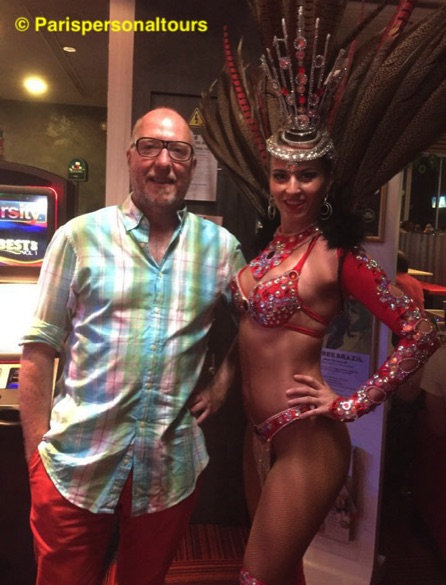 I wish! It's just that they had a Brazilian evening one night at the Casino...
Oh, one last thing that you'll want to know: there are two bathrooms (one for you, one for me) and two toilets (one is independant).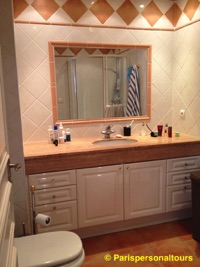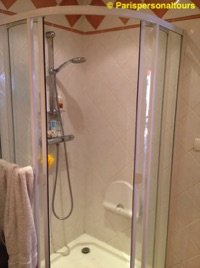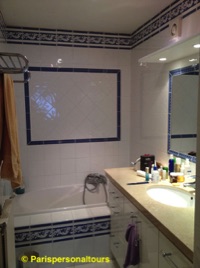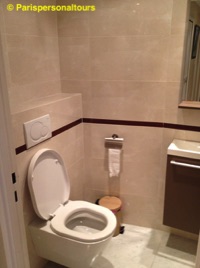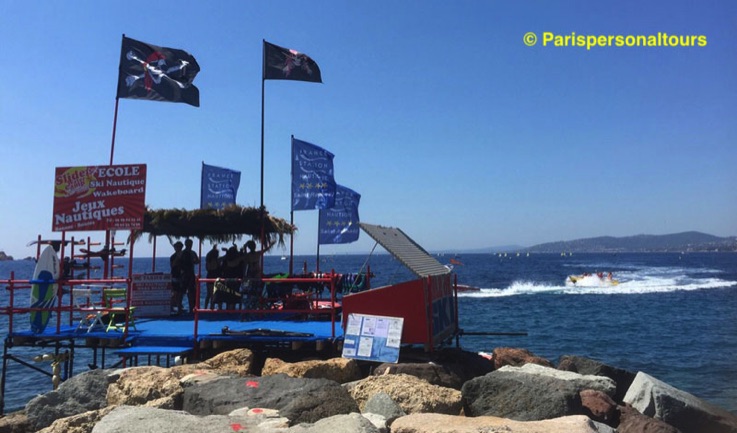 And, in the meantime, I can introduce you to my local friends:
2022/2023 Promotional offer
Yes, but of course there's a catch...
Free 4-star accommodation!