This tour is one of my favorites because we get to see two beautiful palaces which are not very crowded and where there's a lot to see and explore.
Both palaces are a little too far for a half-day tour from Paris but, since they are only 14 miles apart, they work very well together to make a full-day tour with a car or minivan.
Fontainebleau: If you've been to Versailles, imagine a palace just as large with double the number of rooms to visit, with no large and pushy crowds (such a difference), with different styles of decor from the 16th, 17th, 18th and 19th centuries and, unlike Versailles, with a lot of furniture inside.
Vaux-le-Vicomte: Speaking of Versailles, the chateau of Vaux was its inspiration.  This stunning palace was built by Nicholas Fouquet, Louis XIV's finance minister, a man of great taste and a remarkable patron of the arts. As we explore the chateau, I'll give you all the incredible details of Fouquet's fall from grace (was he really an embezzler?) and Louis's confiscation of this property.  Here you can easily venture into all the gardens (two miles round trip = easily walkable) (or we can rent a golf cart) so that you can discover what is invisible from the palace... and almost every step will surprise and charm you...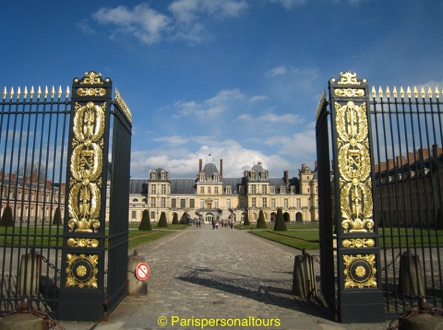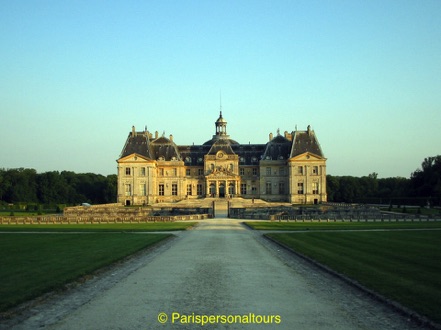 Fontainebleau and Vaux-le-Vicomte

Transportation and entry ticket included
Duration: 9 to 10 hours (9 am to 6/7 pm)
€1550 for 1 - 3 people by car
€2030 for 4 - 6 people by van