This tour is one of my favorites because:
We get to see two beautiful palaces which are not very crowded and where there's a lot to say and to be seen.
Both palaces are a little bit far as half-day tours from Paris but, as they are only 14 miles away from each other, they work very well together on a full-day tour with a car.
We can do both in 8 hours but I recommend 9 or 10 hours so that we can spend more time in the gardens of Vaux-le-Vicomte. You book me for 8 hours and we'll play it by ear (as usual with me) depending of your mood and the weather. It's as simple as that!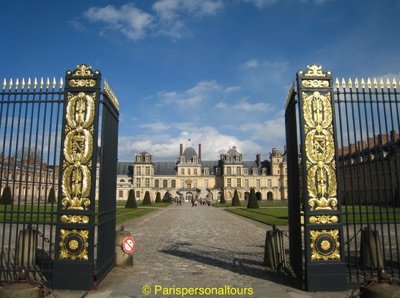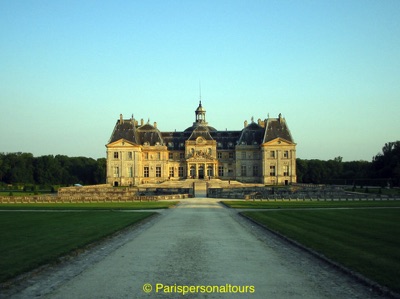 (click on either pic to get the description of each)
Fontainebleau and Vaux-le-Vicomte